Simple. Automated. Affordable. Email Security.
Stop Phishing Email Attacks In Their Tracks
Graphus supercharges your Microsoft 365 and Google Workspace email security with AI, stopping current and emerging email threats without you lifting a finger or hurting your budget.
Get a Demo of Graphus
Get Pricing
Some of the biggest names from a variety of industries trust Graphus to defend their systems from phishing attacks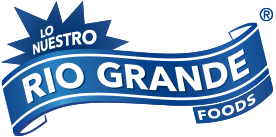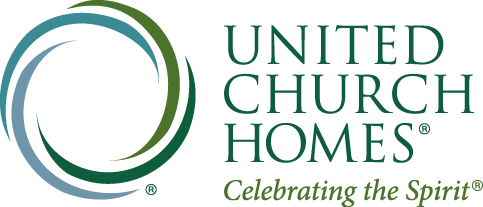 Protect Every Inbox In Your Organization
Today's email attacks routinely bypass security controls such as secure email gateways, Microsoft 365 security and Google Workspace security. Graphus is the world's first automated email security platform that protects every employee from cybercriminals posing as trusted contacts, providing comprehensive protection against disasters like Ransomware, Business Email Compromise (BEC), Account Takeover (ATO) and other advanced threats.
Automated To Save You Time
Graphus takes less than 30 minutes to deploy and mitigates attacks without manual intervention from IT techs.
Complete Email Protection
A cloud-based solution that detects and blocks 99.9% of sophisticated email attacks before they ever reach employee inboxes.
Protect at 1/2
the Cost
Affordable for lean IT team budgets and priced right to help MSPs realize profit.
Get Superior Protection In Minutes
Squash advanced threats from constantly evolving cybercrime tactics like spear phishing, url-based attacks, impersonation and social engineering schemes.
Instant Cloud-Native Deployment

Quickly deployable to Microsoft 365 and Google Workspace via API. No big downloads. No lengthy installs. No time-consuming configurations.

Intuitive Reporting

Get insights into the effectiveness of your security, level of risks, attack types, and more. Beautifully visualized security data.

User-Friendly Admin Portal

Easily monitor for suspicious messages and investigate them safely. Adjust settings in seconds and remove malicious emails from all inboxes in one click.
Advanced, Patented AI

Phishing protection is automated via TrustGraph®, which is constantly adapting to evolving threats and stops attacks before they ever reach your users.

Active Warning Banner

EmployeeShield® displays an active warning banner on suspicious emails and gives employees the ability to report threats or mark them as safe.

Automatic Alerts & Quarantine

Automation and AI go hand in hand to reduce the workload of your IT staff and make your cloud email system safer.
Testimonials
See What Our Customers Are Saying
Spear phishing attacks were three times higher than we thought we were seeing. I had no idea there was that much hitting our users. Eye-opening is a good way to word it. Shocking might be another way. We thought we had a better handle on it than we did.
Graphus meets that need for an additional layer of security and requires a minimal investment in terms of time from your existing manpower.
Graphus is easy to set up and manage, adds the needed protection custom tailored to our organization, helps the end user learn about bad emails through the warning banners, and has a place to forward questionable emails that may not contain a banner. This, combined with the low cost, makes this product a great fit for our organization!
As an MSP working with startups, some of our clients process 500,000 emails monthly and Graphus keeps up with the quantity and filters out the malicious and suspicious content, making it feasible for our techs to review only the emails flagged
Graphus is simple to implement, and the protection it offers is great. Clients are very happy with the security provided by Graphus.
My favorite thing about Graphus is the ease of onboarding new clients. The setup is a breeze compared to other options on the market. It allows me to have an easy-to-implement security product for my clients and at an affordable rate.
In a time when phishing is front and center, it's great to have Graphus providing security and protection. It is powerful and easy to use and manage.
What I like the most about Graphus is that it's effective and simple to administer. We work with many clients and Graphus makes managing that easy. The onboarding experience was really good.
Graphus is easy and smart! I run a very thin staff, and it's great to know that work is done for me without extra effort or expense.
The support at Graphus is far superior to any other that I have ever experienced. And that says a great deal since I've been in the industry for over 31 years. The product is a great fit for our MSP because it provides our customers with a layer of needed protection.
From At Risk to Protected
Get Started With Graphus in As Little as 30 Minutes
Activate Graphus in your environment in minutes. A quick onboarding call with your Graphus implementation specialist helps you customize your settings and configurations. Enjoy simple, powerful, automated phishing defense for all your users.
Get My Free Demo Now
FAQ
Below are frequently asked questions regarding anti-phishing software and protection measures. For questions specific to the Graphus Product, please see the Graphus FAQ page.