6 Key Insights into Security and Cloud Migration for MSPs
November 03, 2022
---
What is the state of the MSP in 2022? It's pretty good. The new Datto Global State of the MSP Report: Looking Ahead to 2023 explores the ins and outs of what MSPs around the world are thinking about both right now and as they look forward to 2023. Datto surveyed more than 1,800 managed service providers (MSPs) worldwide to find out what moves MSPs and their clients have made in 2022 and have on their agendas for 2023.  There were a number of results that stood out, especially a big shift toward the cloud. More cloud adoption carries big benefits for businesses in multiple ways. In terms of email security, cloud-based email has a 99.9% uptime. By and large, MSPs were optimistic that the business will remain healthy into 2023. MSP market sentiment continues to remain strong, and nearly all respondents still believe it is a good time to be an MSP. These six key takeaways go deeper into what security challenges MSPs face and how their clients are approaching cloud technology. 
---
Get the guide that helps you detect & defeat dangerous BEC attacks to keep your company out of trouble! DOWNLOAD IT>>
---
1. MSPs face security challenges too
---
MSPs aren't just handling security challenges for their customers. They're also dealing with the unique security challenges presented by the nature of the MSP business. Elevated supply chain risk translates to bad actors trying to snatch data and deploy ransomware in attacks on service providers like MSPs, creating extra stress. Computer viruses are the top security concern for MSPs as the ransomware era lives on. COVID-19-related scams and phishing are nearly tied for second place, a great illustration of the behemoth threat that phishing has become for every business in every industry, and endpoint threats rounds out the list. MSPs face significant threats in all of these areas, making it even more stressful and difficult to mitigate risk.
What security challenges are MSPs facing in their own businesses?
| | |
| --- | --- |
| Concern | % of respondents |
| Viruses/malware | 38% |
| COVID-19 relates scams & threats | 34% |
| Phishing | 33% |
| Endpoint threats | 31% |
Source: Datto
---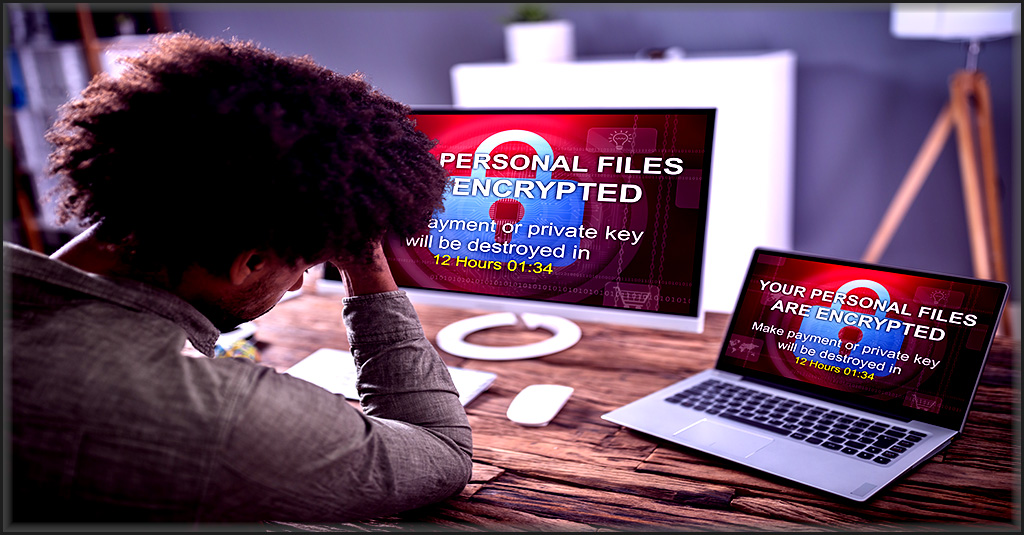 Are you ready to stop ransomware? Find out with our 5 Steps to Ransomware Readiness infographic! GET IT>>
---
2. Adding tools is the name of the game
---
MSPs need to add tools to handle the onslaught of threats that they're facing as well as the threats plaguing their customers. Just two in three MSPs said that they have antivirus protection tools in place currently, a dangerously low number. But MSPs are planning to add to their arsenal in 2023. The defensive tools poised for the highest growth in the next year are those addressing security risks and cyberattacks, including wiper malware, spyware, hackers, identity theft and phishing.
Which tools are poised for the highest growth?
| | |
| --- | --- |
| Tool | % of respondents adding it |
| Antivirus | 67% |
| Endpoint Threat Detection | 55% |
| Anti-phishing solution | 54% |
| Password protection | 52% |
| Remote threat monitoring | 51% |
| Ransomware protection | 49% |
| COVID-19 scam threat detection | 48% |
| Identity management | 47% |
Source: Datto
---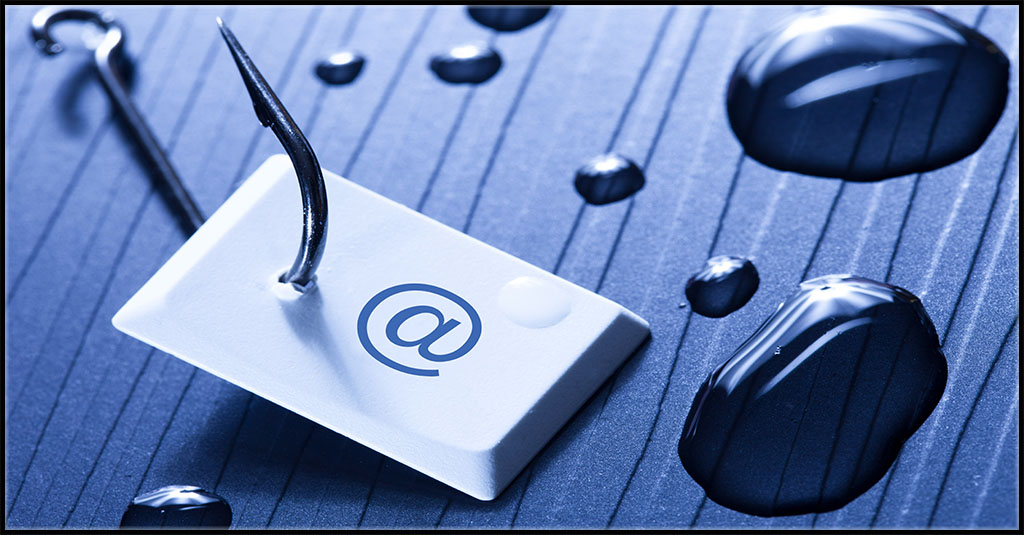 Learn the ins and outs of today's wide variety of phishing attacks & how to stop them in Phishing 101. DOWNLOAD IT>>
---
3. Security offers solid business opportunities
---
The growth forecast is sunny for MSPs. About one-third of respondents in all markets told researchers that they have confidence that security solutions present new business opportunities and will continue to do so in 2023. The top cybersecurity solution that MSPs are offering to their clients reflects where today's biggest cyberattack threats come from: email security. It's the number one service or solution offered by more than three-quarters of MSPs. Password policy management and security and compliance frameworks round out the top three. It's worth noting that remote access technology is still high on the list because remote workers are especially bad at detecting and avoiding malicious email messages.
What managed security services do MSPs offer?
| | |
| --- | --- |
| Service | % of respondents who offer this service |
| Email security | 76% |
| Password policy management | 71% |
| Security framework & compliance auditing | 69% |
| Two-factor authentication (2FA) | 67% |
| Firewall (basic) | 65% |
| Remote access technology (e.g. VPN) | 62% |
| Advanced endpoint security (EDR, etc.) | 62% |
| Identity & access management (IAM /single sign-on (SSO) | 57% |
Source: Datto
---
See 10 reasons why Graphus is just better than other email security solutions. SEE THE LIST>>
---
4. The cloud presents fresh opportunities for MSPs
---
Almost all of the MSPs that researchers spoke to indicated that they see new market opportunities in the cloud (95%). Most companies have begun pursuing some level of cloud integration. Clients are looking to the cloud for better security, storage design and implementation as well as the ideal way to facilitate high productivity and collaboration across teams. About half of MSP respondents expect more than three-quarters of their workloads to be in the public cloud within three years, a 25% increase from last year's survey. Interestingly, growth is even higher in North America, where only 7% of MSP workloads are currently in the cloud. However, 75% of respondents expect this to rise to 25% within three years.
98% of MSP clients are using the cloud in some capacity
76% of MSP clients have shifted more than half of their workloads to the cloud, up significantly from last year's 50%
99% of MSPs expect to have at least half of all client workloads in the cloud in the next three years, an increase from 93% in 2021
---
Learn how incident response planning boosts cyber resilience & security. GET THE EBOOK>>
---
5. Everything is on its way to the cloud
---
MSPs report that their clients adopting Infrastructure as a Service (IaaS) have moved all types of workloads to the cloud. The most common workloads to have moved to the cloud already are email servers, databases and application servers. That's expected to remain steady in the next three years. Databases, web servers and file servers continue to be the most commonly moved into the cloud by clients that have migrated from on-prem servers.
There are a few interesting world trends to note. In APAC, six in ten of the responding MSPs expect 73% or more of databases to be in the cloud by 2024. By comparison, only four in ten North American MSPs expect 79% of databases in the cloud. APAC is ahead of the curve with application servers as well. Among respondents, they have the largest percentage of app servers in the cloud today, and more than half expect 75% or more to be in the cloud in two years.
What have your clients migrated to the cloud?
| | |
| --- | --- |
| Asset | % of respondents |
| Email servers | 77% |
| Database servers | 77% |
| Application servers | 68% |
| DNS | 59% |
| LDAP/Active Directory | 39% |
Source: Datto
---
AI is the secret weapon you're looking for to boost business email security. SEE WHY>>
---
6. Businesses trust market-leading cloud platforms
---
But where are clients choosing to put these workloads that they're moving to the cloud? The answers widely vary, with most businesses choosing Amazon AWS and Microsoft Azure to hold the majority of their workloads. They're expected to remain at the top of the list moving forward, with Google Cloud in third place. That tracks with the trends seen in overall cloud platforms where those three outlets dominate the sector. There's a significant drop after the big 3, showing that businesses are less likely to choose other options, instead of relying on the market leaders.
Where do MSPs anticipate workloads to be moving forward?
| | |
| --- | --- |
| Location | % of respondents |
| Amazon AWS | 54% |
| Microsoft Azure | 47% |
| Google Cloud | 40% |
| MSP data center | 25% |
| Client data center | 18% |
| Third-party virtual private servers (VPSs) | 17% |
| Other | 10% |
Source: Datto
---
Is your email security solution really getting the job done? This checklist helps you find out! GET CHECKLIST>>
---
Graphus is Cloud-Native to Provide Powerful Cloud Security
---
The most effective way to foil a cyberattack is by proactively detecting and eliminating any phishing email from reaching your employees. Automated, AI-driven email security can be your ally in protecting your business from the evolving threats of modern-day phishing attacks, especially in a cloud-focused world. Compared to the traditional standard email gateway (SEG), an automated solution provides 40% more security against all phishing attacks.
Graphus is the answer to all of your email security woes. With its triple-layered protection and patented AI technology, Graphus automatically monitors communication patterns between people, devices and networks to reveal untrustworthy emails, making it a simple, powerful, and cost-effective automated phishing defense solution for companies of all sizes. Graphus identifies and blocks a wide variety of threats including social engineering and zero-day attacks to keep businesses safe from even the most sophisticated phishing threats.
Graphus blocks 99.9% of sophisticated phishing messages before they reach an employee's inbox.
Puts 3 layers of protection between employees and dangerous email messages.
Seamlessly deploys to Microsoft 365 and Google Workspace via API, without big downloads or lengthy installs.
Provides intuitive reporting to help you gain insights into the effectiveness of your security, level of risks, attack types, and more
See the state of email security in 2022 and the threats that should be on your radar in 2023. GET EBOOK>>
---
Stay safe from even the most sophisticated cyberattacks and social engineering scams
Put the powerful TrustGraph® AI of Graphus to work for your business, and in minutes you'll get a powerful, easy-to-use, and customizable EmployeeShield® against phishing attacks.
Get a Demo of Graphus
---